1. Durability. Latex Real Touch flowers will be able to keep consumer appeal from six months till two years (in some cases till 5 years) if they are being provided the proper care.
2. Weather-resistant. Unlike fresh flowers, Real Touch flowers sustain both sub-zero temperatures and abnormal heat. It is particularly relevant for some regions, as the weather can be very changeable.
3. Possibility of its multiple use and deformation. The same flower may be reused in different arrangements, as all component parts of the flower can be curved, twisted and deformed, but later these parts can be easily returned into their initial stage by following simple steps.
4. Hypoallergenic. Plenty of people and animals are allergic to fresh flowers. Real Touch flowers are pollen-free. About 15% of population has an allergy to pollen, so it is safe to be around such flowers for both people and animals.
5. Possibility to view flower arrangement in advance. When florists deal with fresh flowers, they are limited by the lifespan of these flowers. That's why, when flower walls, wedding bouquets and other flower arrangements are created, a client sees a final result before the important event. Using Real Touch flowers, the client can see (in a week or even in a month) in reality what was ordered and then he is able to make any changes if needed.
6. Low maintenance costs. In case of fresh flowers it is necessary to create special living conditions: arrange a room equipped with an air-conditioning system, take daily care of flowers (cut them and change water), use water disinfection solution regularly and so on. Real Touch flowers don't require such expensive care.
7. Environmentally-friendly. We encourage to protect the environment and enjoy its natural beauty, and in no case allow to cut fresh flowers for short-term joy of people around. Real Touch flowers may fully replace fresh cut flowers and delight surrounding people with their beauty.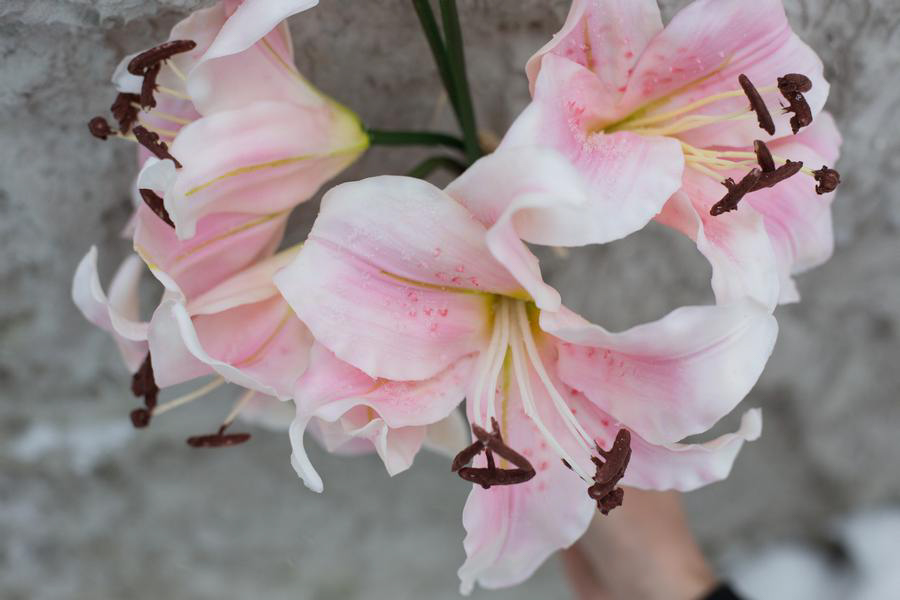 Of course, Real Touch flowers have limited use and their disadvantages. For more information about this matter see the article 'Limitations of work with Real Touch flowers'. The main disadvantage is relatively high initial costs in comparison with fresh flowers (though, there are some exceptions, like calla lilies, orchids and hydrangeas), but the costs will be covered in case of multiple and proper use of Real Touch flowers.