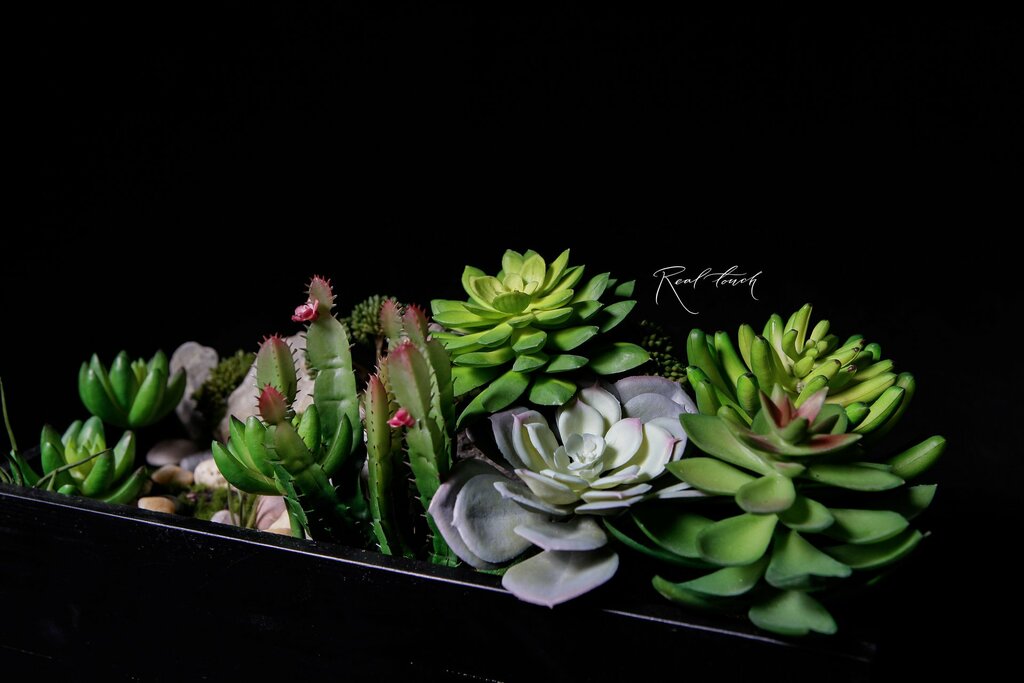 When choosing the color of the container, it is better to give preference to neutral and natural shades, so as not to distract attention from the arrangement itself. The best options are concrete, clay, metal, clear glass, natural wood, driftwood or natural stones.
Consider the shape, color and size of the succulents. Start to create a composition by varying only one parameter, for example, take succulents of the same shape and color, but of different sizes. Then move on to the rest of the plants, taking into account the shapes, colors and sizes.
Place accents. The arrangement, in which each plant "screams" about its uniqueness, looks strange. Even if all of them are amazing, only a few types of succulents should come to the fore, and the rest should harmoniously complement them.
Don't overdo it. In a small pot with a diameter of 15-20 cm, it is best to plant 5-7 species of plants. Otherwise, the arrangement will look overloaded.
Professional florists most often use a technique that helps to create a sense of perspective in a small confined space. For this effect, objects that are larger in size are placed in the background. Also, it's nice to add some decorative elements to the arrangement, for example, driftwood or branches.
Use decorative mulch. It is not only beautiful but also natural. Florists use it when working with living plants in order to slow down the process of moisture evaporation.
When using different soils (sand, pebbles, stone chips, etc.), always place fine-grained soil (sand) below coarse-grained soil (pebbles). Then the layers will not blend and your arrangement will look harmonious.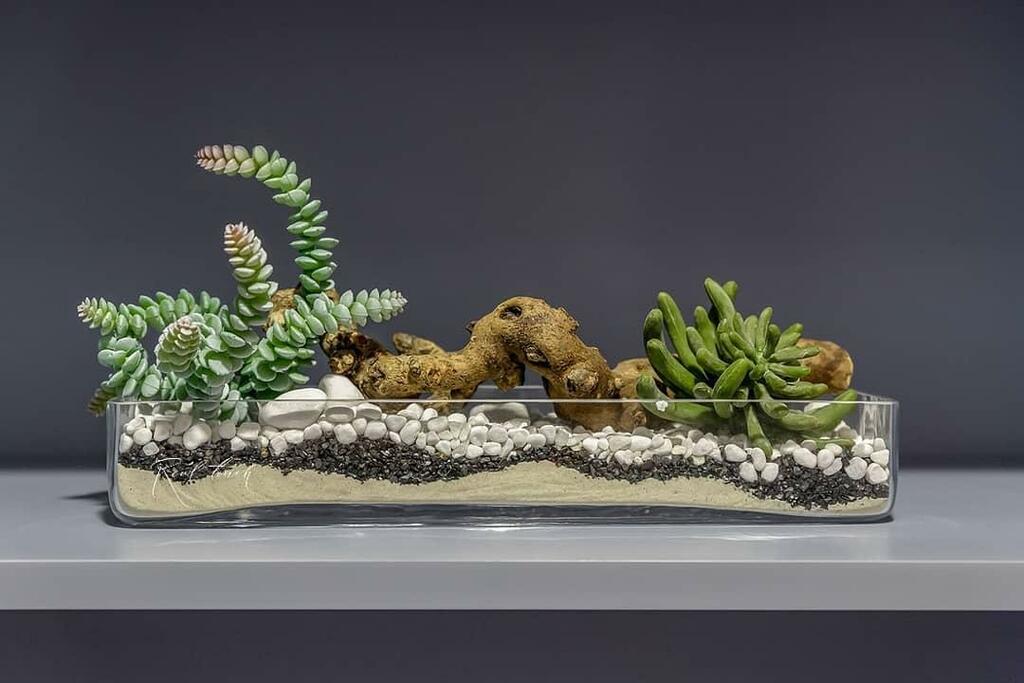 What do you do with fake succulents to make them look perfect? Please share your ideas in the comments below.
Discover a wide range of artificial
succulents
on our website.