A huge variety of flowers and plants make floristry and floral design so special and unique. But there is an all-time favorite adored by many florists - the rose. Roses have remained the most beautiful and desirable for many centuries. Florists use them in many floral arrangements, and brides often add them to their bouquets. And of course, everyone strives to keep the blooms fresh for as long as possible. The best solution to this problem is to use high-quality artificial flowers.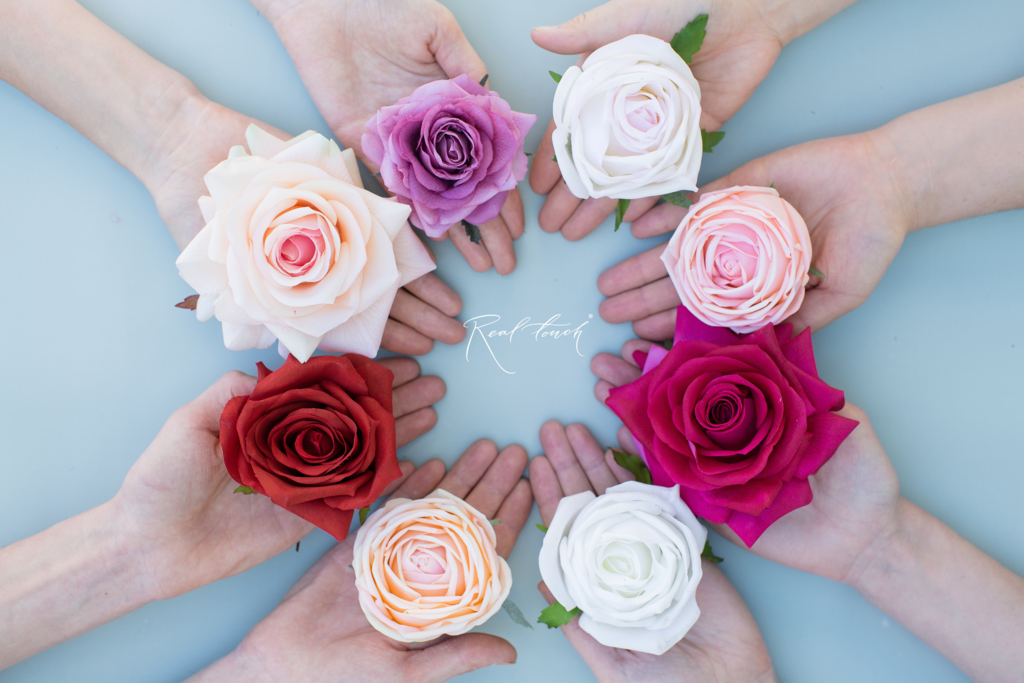 What are the best fake flowers?


If you want your faux roses to look like living ones, and also to be vibrant, subtle, and realistic to the touch, then we suggest you choose the new-generation artificial florals from Real Touch.


Thanks to innovative technologies and modern materials, Real Touch petals are elaborated to the smallest detail and have a soft, natural touch.
Our fake rose consists of a stem, leaves and buds. The stem is most often plastic or has a rubberized finish. And a wire inside the stem allows you to give it the desired shape and that is why Real Touch roses are so perfect and easy to arrange. The heads are made of fabric with a soft polymer coating that gives them the authentic texture. One rose spray may have both closed buds and open blooms.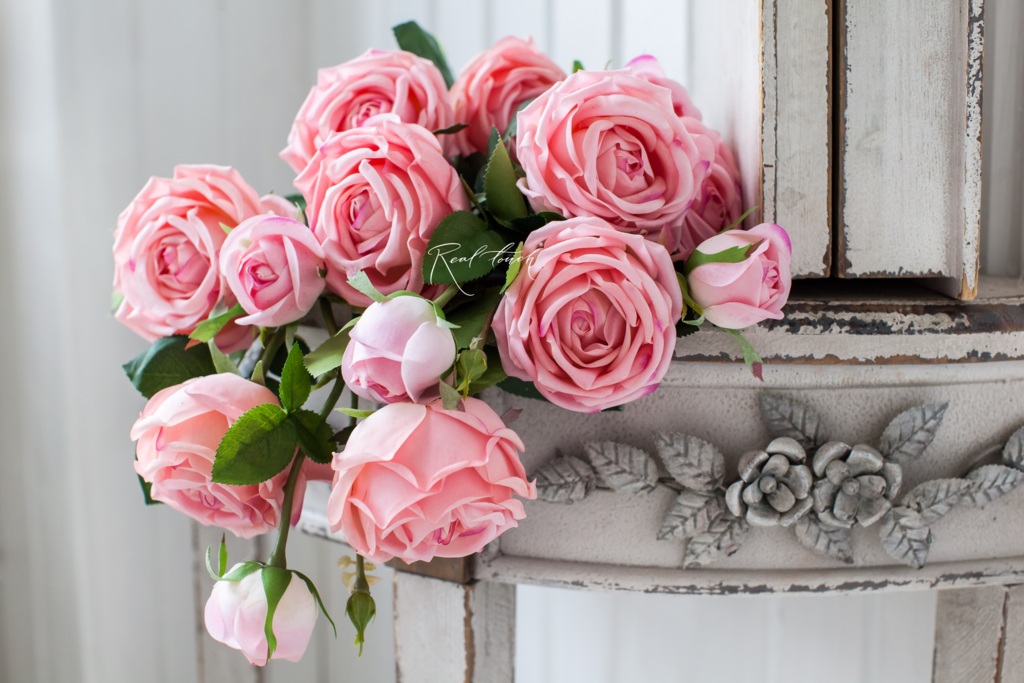 At Real Touch, you can find artificial roses available in a wide array of colors, sizes and styles.

From our product range, you can buy:
a bouquet of several identical blooms
a single stem with one or several blooms
a rose head without a stem
Artificial flowers have their own rules of care, especially the white ones. It requires careful handling and proper storage. Would you like to know our tips on how to take care of your faux flowers?