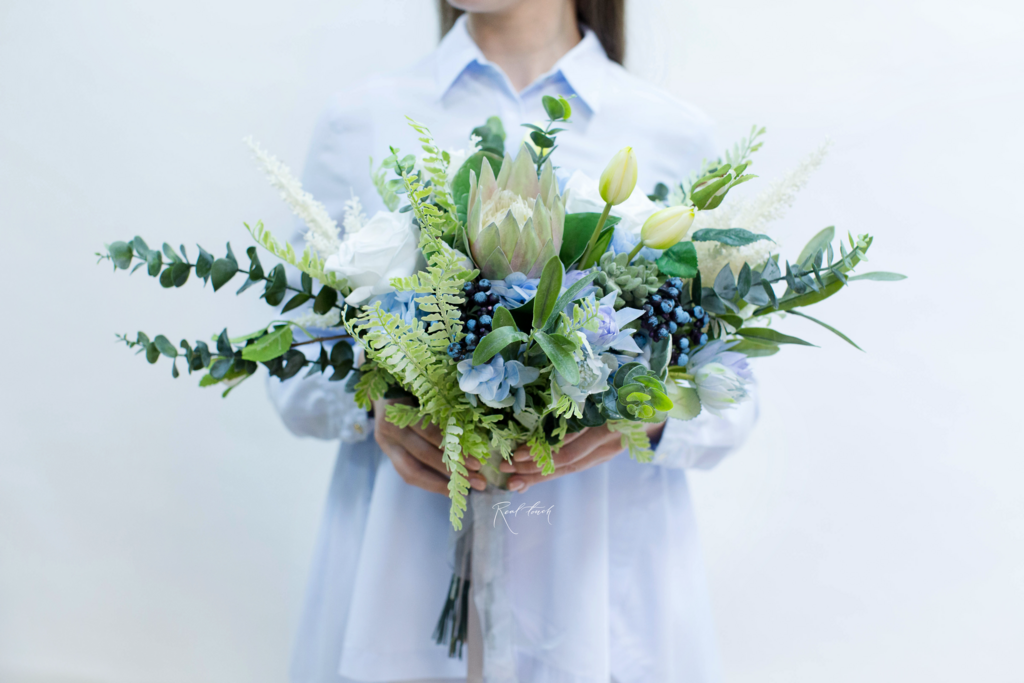 Increasingly, florists suggest a bouquet of Real Touch flowers to brides. And there are several key reasons why our florals are the ones to be chosen:
regardless of the weather and the time of the year, with no dependence on cost and availability of seasonal flowers, the bride can always be confident – her wedding bouquet will look exactly as she has expected;
 brides who decide to hold a wedding ceremony in another country simply put a fake wedding bouquet in a suitcase and forget about the hassle of finding a florist abroad;
 the Real Touch bouquet will remain flawless and perfect throughout all the time of its use. You can keep it as a memory or use the blooms for your home decor;
and perhaps the most important feature which makes Real Touch flowers so special – try to look at them closely and you will be amazed how incredibly realistic and natural they are;
in our catalog, you can find a large range of artificial flowers and plants that is so diverse that can satisfy even the most sophisticated taste.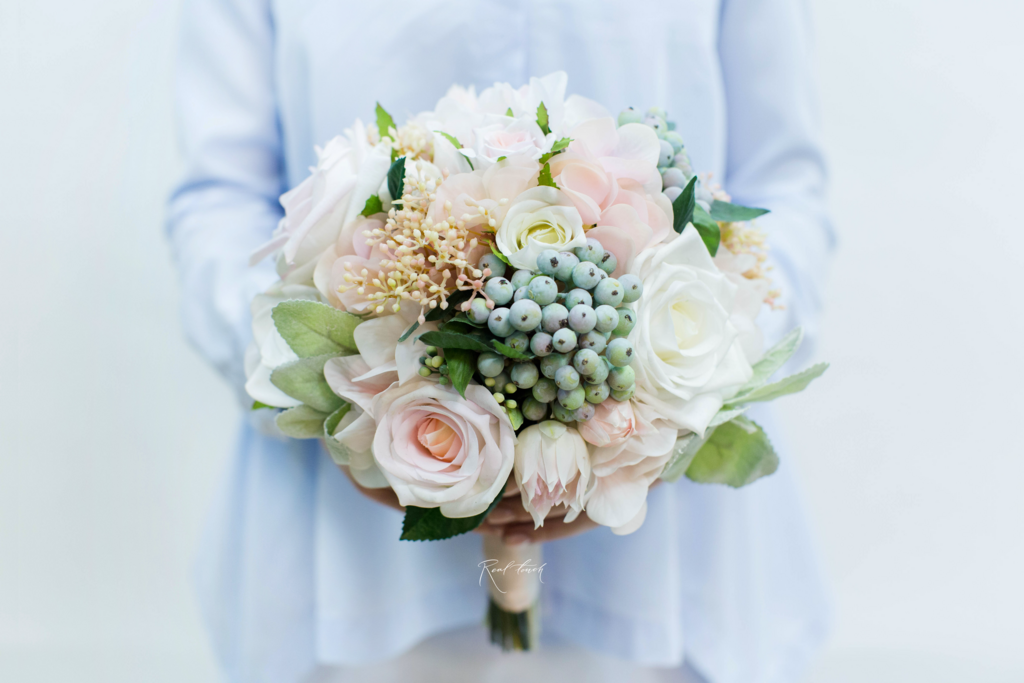 To make your artificial bridal bouquet truly innovative, unique and stylish, try to add Real Touch succulents, an artichoke, berries, or ivy.
Get inspired with us!