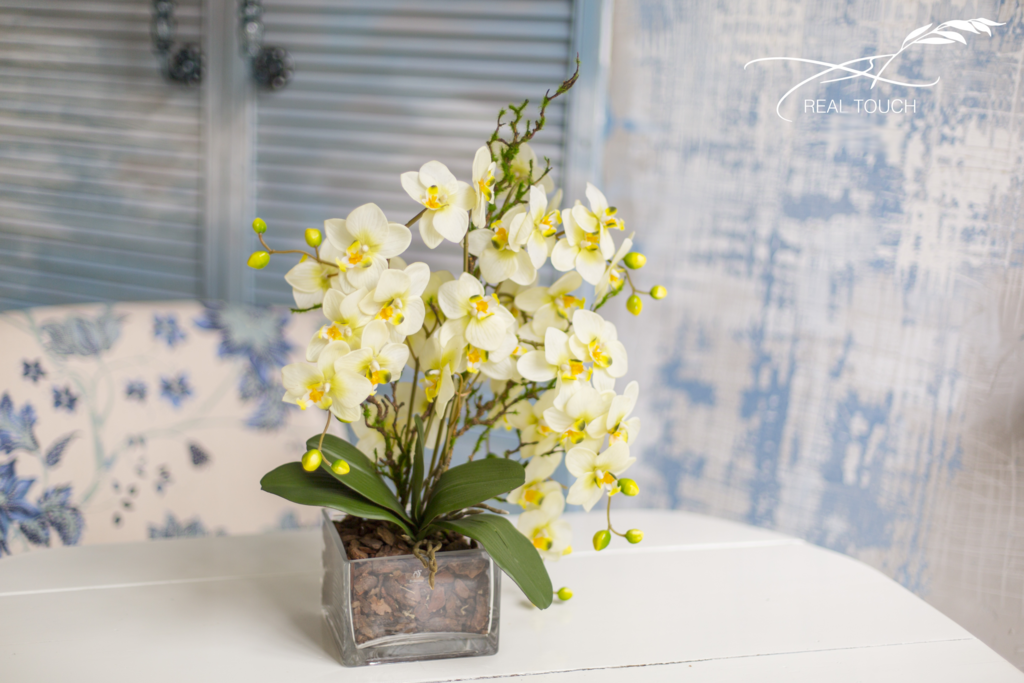 Decorating with artificial flowers and plants has become a popular trend. We are happy to share some tips on how to make fake greenery and florals look incredibly realistic so that your arrangements and green interior designs will be truly stunning.
Use only high-quality products. 
With the advent of new technologies and modern polymer materials, the artificial flower industry reached a new level. Real Touch has selected the finest faux flowers and greenery that look lifelike and feel natural to the touch.
Styling artificial plants is a crucial thing if you want them to look like the living ones. Real Touch products have flexible wired stems that can be easily shaped. Create a natural curve of the foliage and stems for the most dashing effect. Do not overdo it: leave their shape perfectly imperfect.
Add DIY fake water for your bouquets or decorative mulch, sand, pebbles, or stone chips for your artificial plants and fake succulents. This trick will make your arrangement look real.
*Check out our previous posts about fake water or contact us for the recipe.
Do not hesitate to mix faux flowers and greenery with fresh ones. Highly detailed Real Touch plants can hardly be discerned from the living ones. Vibrant colors and authentic textures make them blend in perfectly into any arrangement.
Keep your faux trees, plants and blooms free of dust. Real Touch products do not require watering, replanting, or sunlight, but it's better to keep them clean if you want them to be your source of beauty and joy for years to come.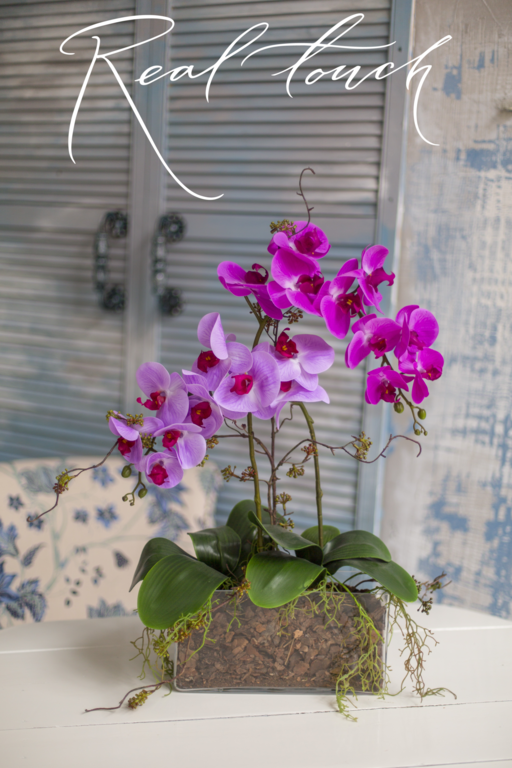 In fact, there are some important rules for artificial flowers maintenance and storage. Would you like to know more?


Discover our huge range of Real Touch products on our website.