Today we will tell you about one of the most popular methods.


Use epoxy resin to simulate water!


Resin is used in the manufacture of furniture, floor pouring, model making and even jewelry.


There are many brands of epoxy resin, the quality of which differs depending on the material with which the resin will interact, it has different colors and densities. To simulate water we recommend a clear casting resin. It usually has a two-component formulation. The two components are mixed according to the manufacturer's instructions and poured into a container where the flowers will stand.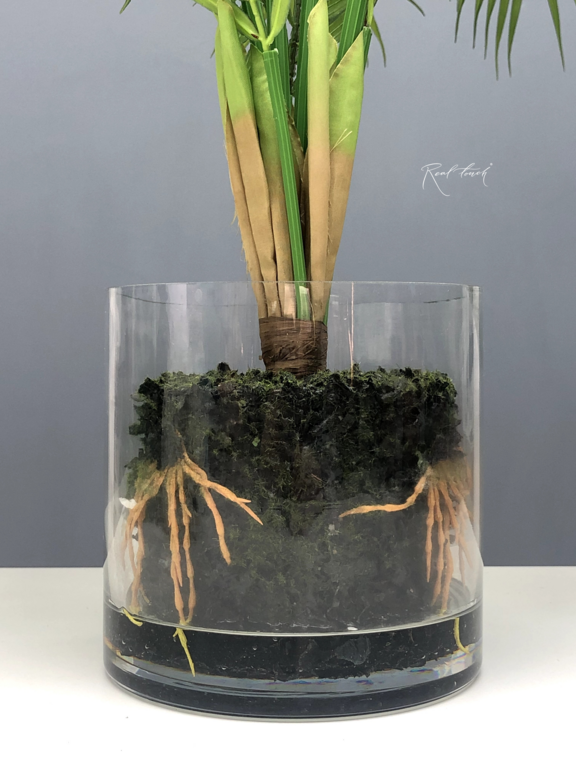 How to pour epoxy resin?


casting should be carried out at a temperature above + 22°C (71.6°F);
blend the components thoroughly to obtain a homogeneous mixture. Do it slowly so as not to provoke the appearance of bubbles;
do not pour a large amount at once, 2 cm per layer at most, letting each layer dry unless otherwise indicated in the instructions for the resin.
the cure time of one layer ranges from 25 to 38 hours.
It is worth placing flowers in a vase before filling it with resin; after the resin has hardened, it will no longer be possible to remove them.️


Safety precautions: ️


️the work should be performed in a well-ventilated area;
️tuck away your hair;
avoid skin contact. This can cause an allergic reaction;
️wear glasses to protect your eyes;
️avoid accidental ingestion, wash your hands thoroughly and use a mask;
depending on the quality of the resin, chemical reactions during the curing process can cause the vase to burst, be careful.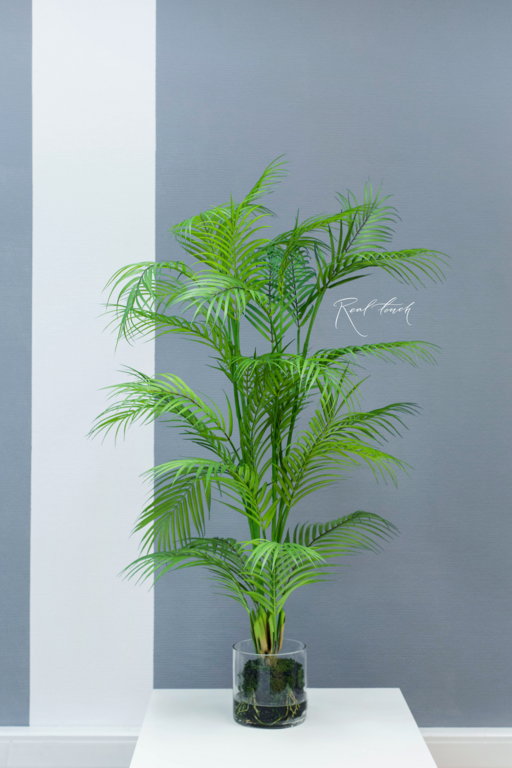 NB!️


️the resin hardens faster in a warm room;
️surface heating can lead to deformation;
️the transparent substance turns yellow under direct sunlight.
Would you like to learn about a much easier way to create fake water that you can take out of a vase and even change the flower arrangement in it? Let us know in the comments below.


The beautiful Real Touch areca palm tree is featured in the photos, contact us to get the price list or place an order.