If you want to make a statement and add an exotic touch to your DIY flower arrangements or home decor,  maintenance-free artificial anthurium is the best choice!
Top floral designers and wedding decorators love to use this unique eye-catching flower in their amazing asymmetrical floral arrangements.
In our range, we have collected artificial anthuriums in the most sophisticated and rare colors, for you to create stylish and beautiful bouquets, wedding decorations and floral installations.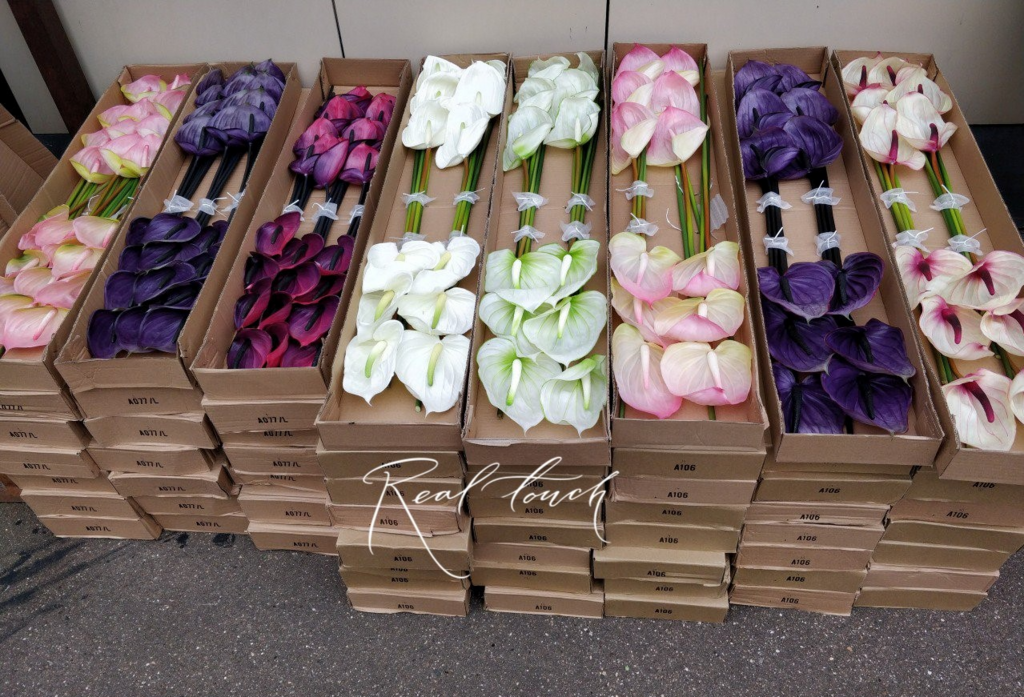 Real Touch anthurium is made of high-quality polymer material (PVC) so it looks and feels like a living flower. We have faux anthuriums in 2 sizes
ANTHURIUM LARGE
Colors: white, white-green, white-pink, pink, violet.
Height 77 cm, inflorescence 17 cm * 13 cm.


Colors: pink, ruby ​​and violet.
Height 60 cm, inflorescence 11cm * 9.5 cm.

Browse through our website and you will fall in love with Real Touch artificial anthuriums at first sight!