Lush, spectacular, vibrant, durable and life-like! This is how you can describe artificial vertical gardens made with RealTouch plants. They can be of any size, from a small panel to a huge green wall. The plants can be easily replaced with new ones if you want to change the design and ambiance of the room.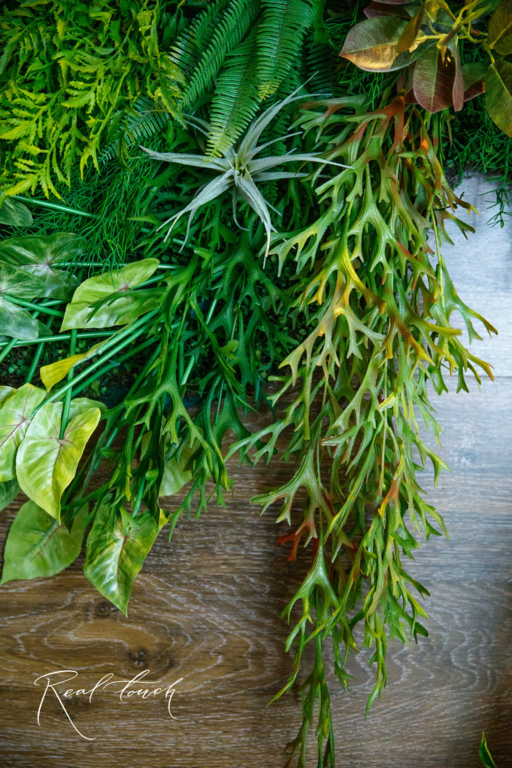 How to install an artificial green wall?


When it comes to Real Touch greenery, installation is almost effortless and has a lot of benefits.
 Unlike living vegetation, Real Touch vertical gardens do not require special systems and equipment, such as an irrigation system, a pump, a water tank, etc.
 Free choice of the place of the greening design. It could be anything: a wall, a ceiling, the darkest corner, or the sunniest side of the room.
 Lighting will be needed for decorative purposes only if the customer wants to enhance the visual effect.
 Low-maintenance, no watering, no replanting, no insects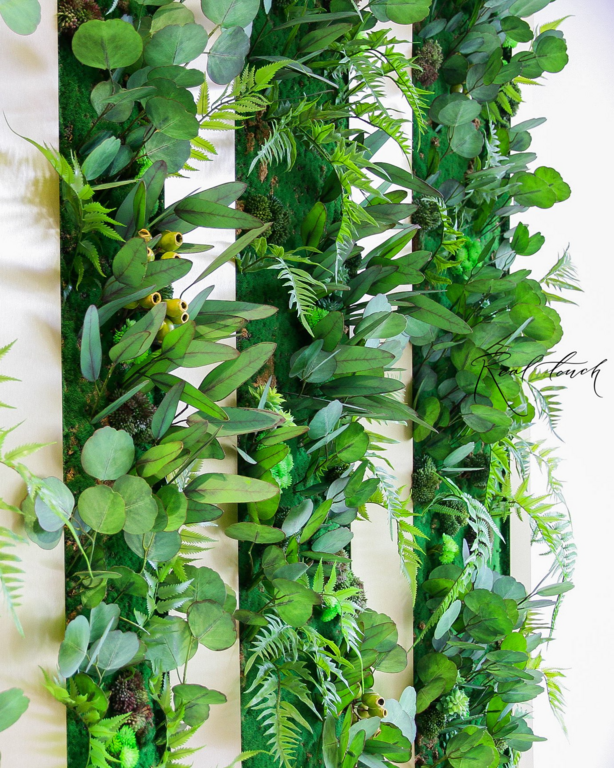 Fast installation. It will take less than 1 minute to fix a Real Touch faux greenery on a net or special foam. It takes 10 times longer to replant living greenery.
 The lightness of the finished design. The load upon the wall from artificial plants is only 5 kg / m2, from living plants - 25 kg / m2 and more.
 Cost-efficiency (buying and maintaining living plants is several times pricier)
 Long-lasting beauty. Artificial greenery is made of innovative materials that make it highly realistic and durable.
 Cleanliness is maintained during the installation of fake green walls because there is no need for soil, clay, moss, and other components. But when working with living plants, dirt is an inevitable outcome.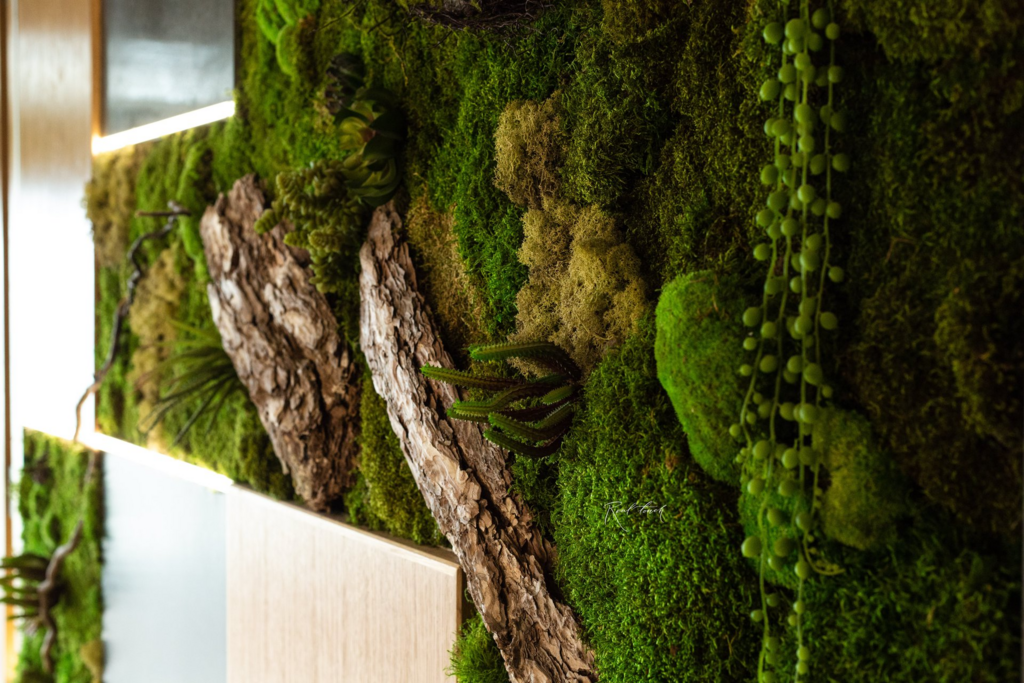 Real Touch has such a huge variety of artificial plants and flowers, that you can bring to life any of your wildest interior landscaping ideas.