It is hard to think of more versatile greenery for decoration than artificial eucalyptus. This beautiful plant looks great both on its own and in combination with other plants, flowers or succulents.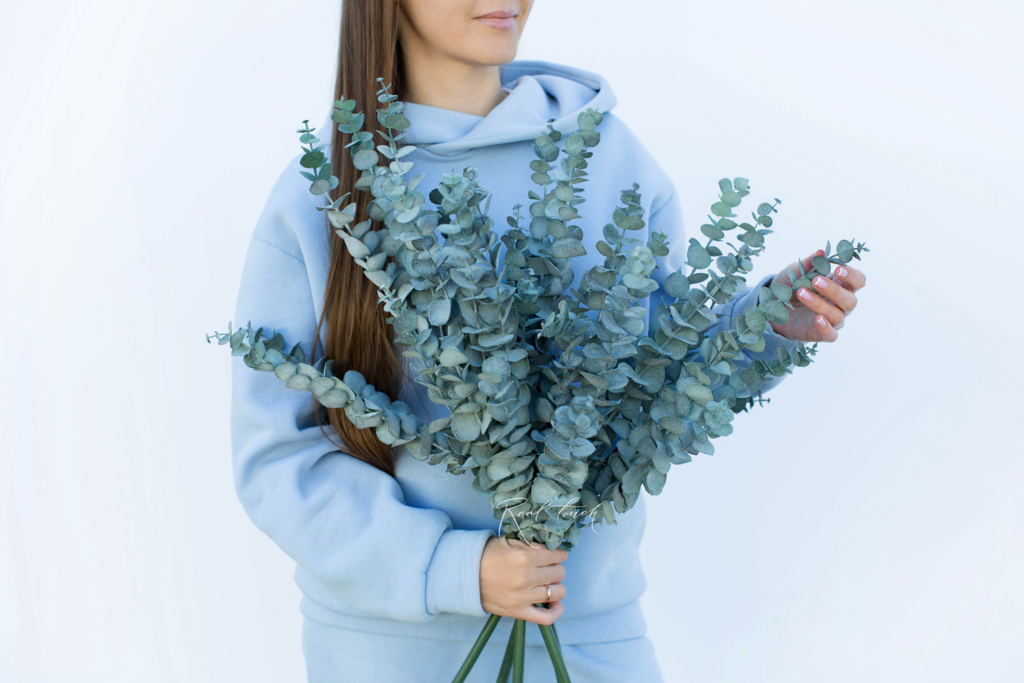 A simple artificial Silver Dollar eucalyptus bunch with its lush foliage will enhance any interior. Even one faux Baby Blue eucalyptus stem with its unique dusty green hue will look stylish in a large glass vase.


With the unique shape and exquisite color palette of Real Touch branches, you can add a chic touch, freshness and volume to any bouquet or floral arrangement.

 Such bouquets are always filled with romance. That is why artificial eucalyptus stems are absolutely irreplaceable in wedding floristry.


This greenery is perfect not only for the decoration of weddings but also for any other special occasion. Use faux eucalyptus garlands to create incredibly elegant and stunning festive settings.


At Real Touch, artificial eucalyptus plants are available in a variety of styles, shapes and colors.


You can buy in bulk
 single eucalyptus stems,
 eucalyptus bunches,
 eucalyptus garlands.