Looking for something special for your floral arrangements? To add a striking accent and highlight individuality, there is nothing better than Real Touch exotic flowers. Here are our TOP 5 artificial exotic flowers.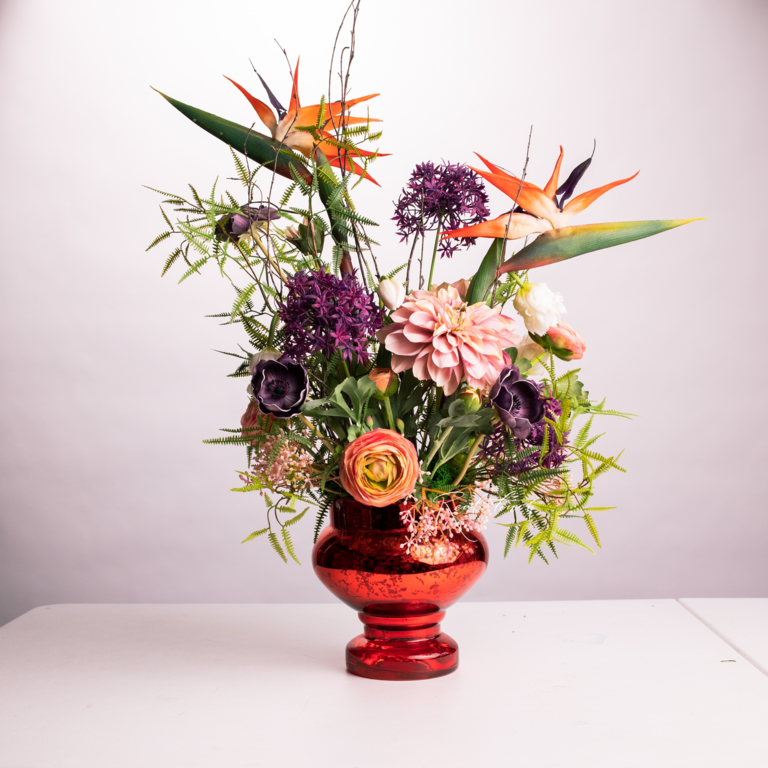 We would characterize this heart-shaped bloom as amazing, eye-catching and unique. On our website, you can find artificial anthuriums in an array of shades and sizes. Real Touch anthurium is made of solid silicone that makes it look and feel like a living one.


This luxurious exotic flower is highly demanded in modern floristry. Large red, white, pink, peach inflorescences of the original shape can amaze even the most sophisticated client. Artificial amaryllises look great both on their own and together with other florals and plants.


Add a pop of color with our incredibly life-like Real Touch Banksia. This exotic flower is used for absolutely exclusive floral arrangements. Faux banksia stands out from other plants because of its unique texture and vibrant colors.


Make a statement with this fantastic tropical flower. A bouquet of fake Strelitzia (Bird of paradise) flowers makes a unique, flamboyant décor element that is impossible to ignore.


Our stylish faux calla lilies available in a variety of colors are often used for bouquets because it is difficult to distinguish them from the living ones by sight and touch. Thanks to their elegant shapes, long graceful stems and sophisticated shades Real Touch calla lilies will complement any floral arrangement.


Shop for the best realistic-looking faux tropical flowers at Real Touch.