When Real Touch Company started to deal with artificial flowers, it was found out that top floral schools in our country, which create complex floral constructions and arrangements, highly lack knowledge in this sphere. Floral schools have wide experience in working with fresh flowers, while there is an obvious gap in their knowledge about flowers, made of silicone and latex. By trial and error Real Touch Company managed to glean a huge database of handling with such flowers. Real Touch floral design school often proposes simple and more cost-effective solutions to all clients instead of using fresh flowers.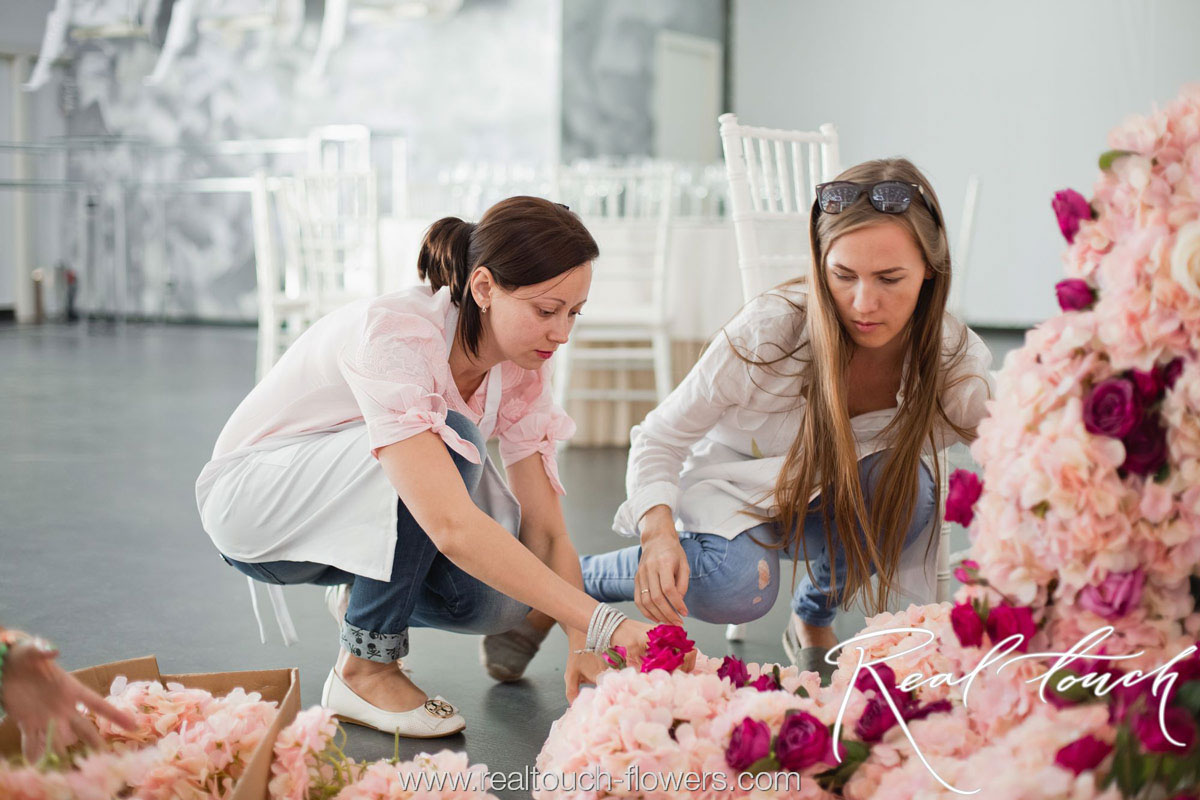 The school is open for all interested people, even if they have no basic knowledge in the floral design industry. 100% practice-oriented courses of any duration enable to gain skills in creating wreaths, garlands, arrangements, constructions (walls, chandeliers and others) depending on the type of courses. During all courses Real Touch flowers of high quality are only used.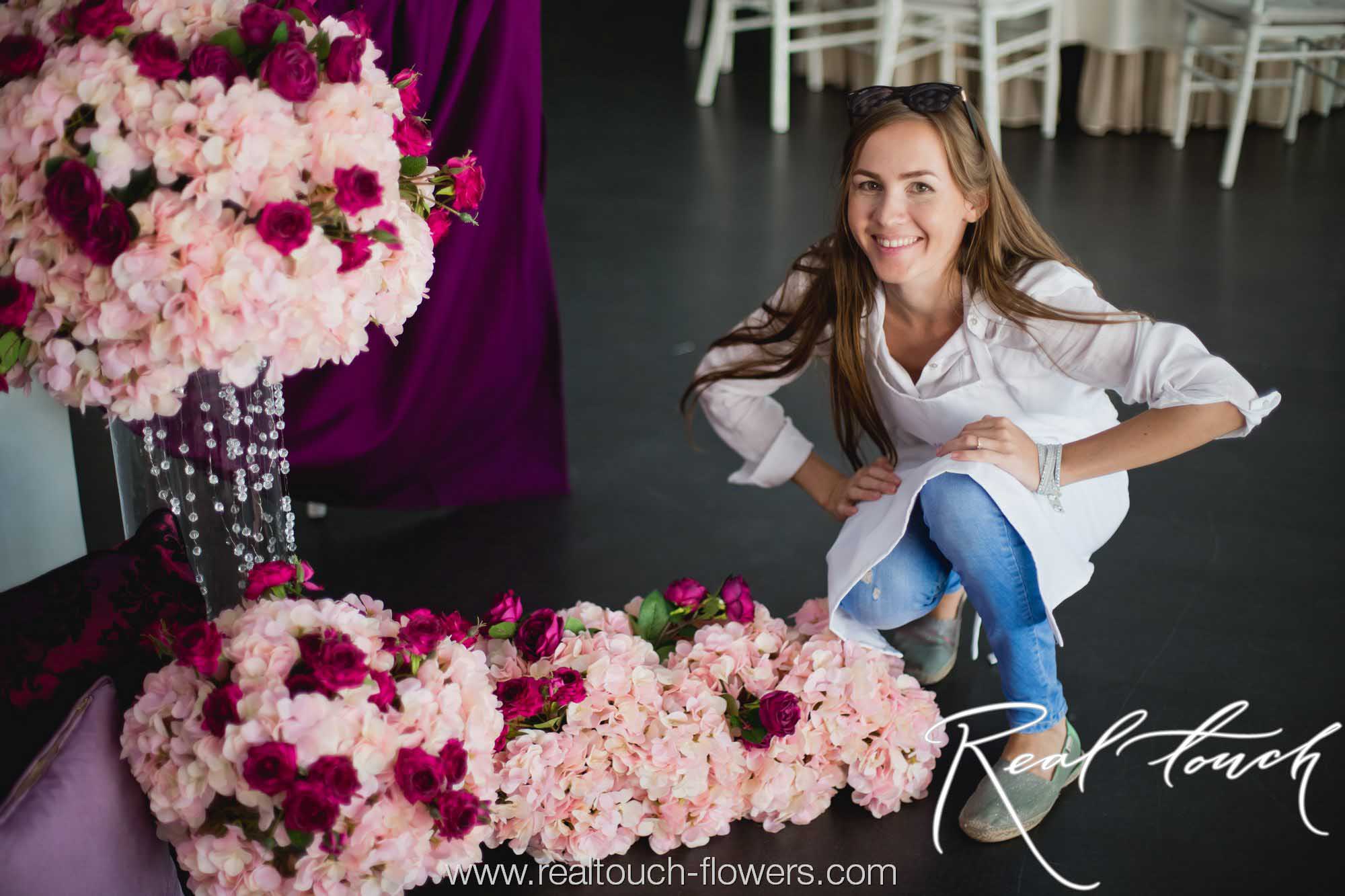 There is a great advantage when dealing with Real Touch flowers instead of fresh flowers during courses  - there is no need to cut all the time, look after the flowers, put them in the fridge, work with chemically active substances wearing special gloves – none of these activities are required in case of using Real Touch flowers.
The school runs the following courses:
short-term two-hour masterclasses. During these classes you learn how to create compositions or small floral arrangements. Classes are held both alive and via Internet as webinar at the same time.
One-day seminars. During the day a group is taught how to make a complex arrangement: flower and grass walls, complex decoration of photo shoot studios or restaurants.
Three-day intensive courses. On the first and second days a group learns the basics of work with Real Touch flowers and details of their application in different spheres and also how to create simple floral compositions and arrangements. On the third day there is an onsite event (a wedding, a workshop etc.), where a group is shown assembling of all decorations from scratch and disassembling of all constructions with their further storage.