Beautiful eye-caching Cacti can help you create a cozy ambiance. But the fact that a plant is low-maintenance does not mean that it does not need constant care at all. If it is not possible to follow the rules of plant upkeep, then we recommend buying artificial cacti in pots.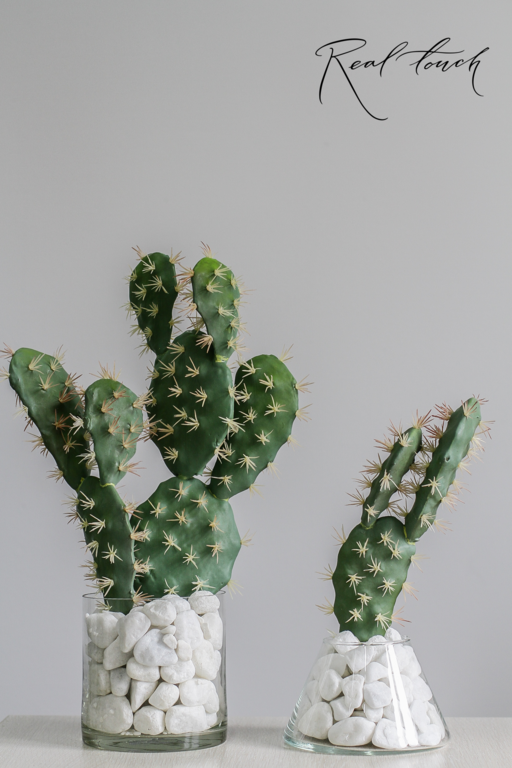 Artificial cacti easily fit into any residential or commercial spaces, giving them a special atmosphere and charm. They are so versatile that they blend in well with any interior style, whether it is the classic style, bohemian, rustic or high-tech, etc..


It is the clear and sharp silhouette of a cactus that gives the room an unusual, exotic look and flavor. Its austere and independent look will emphasize your equally strong character and independence.


If you want to add a touch of Africa or recreate a piece of the Mexican desert in your home or office, then faux cactus is the best choice.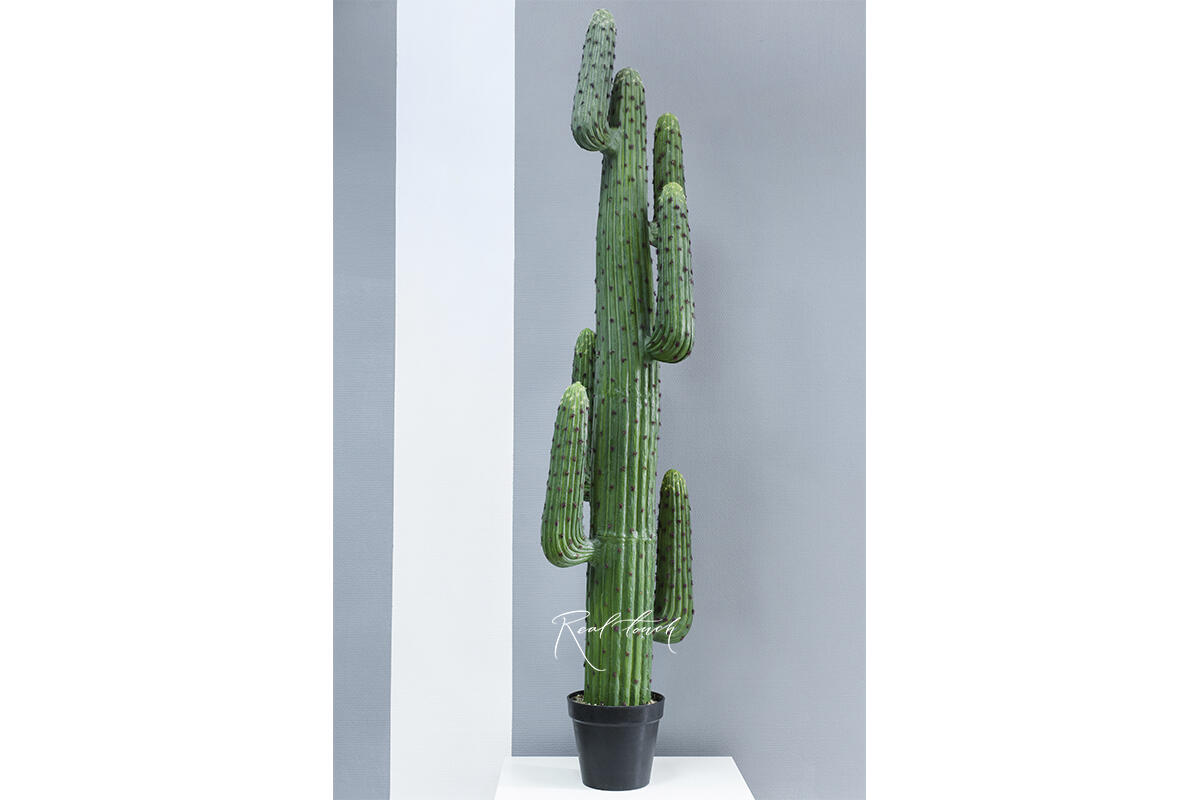 Real Touch offers a huge variety of artificial cactus plants from giants to dwarf specimens.


Large Real Touch cacti look splendid on their own. But for a greater impression, it is better to arrange small faux cactus plants together. They look good on shelves, small decorative tables and in terrariums. A wonderful design idea is to put several different kinds of small cacti in one pot. If you thoughtfully choose the sizes and shades of plants, then such an arrangement will be a key element of the entire interior.


Fake cacti are perfect for interior design because they can be easily combined with other types of houseplants, so do not be afraid to mix them.


Summing up, an artificial cactus is
a stylish interior decoration;
an original solution if it is not possible to maintain living plants and create ideal conditions for them;
an excellent companion for other greenery because it goes well with any flowers, bushes and palms;
safe for children and animals.
Contact us for more information!