Until the cold weather comes and the endless rains begin, you can keep a piece of early fall in your home by making a beautiful autumn floral arrangement.
The palette of this season is rich in all shades of orange, yellow, red, brown and purple.
We have made a selection of amazing artificial flowers in fall hues.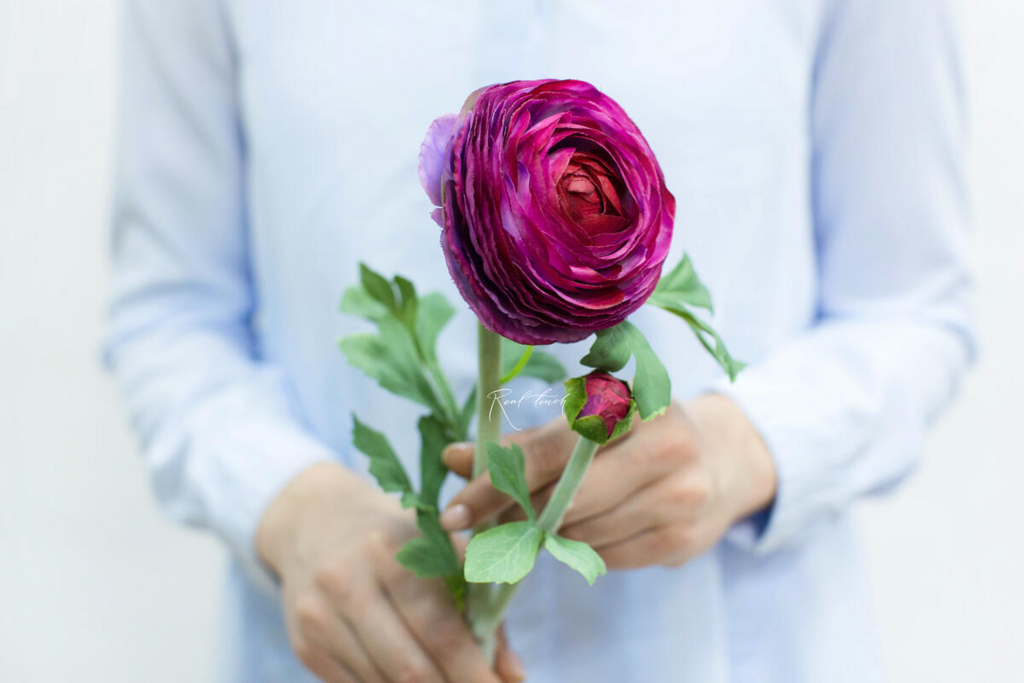 Real Touch Ranunculus Clooney
- its petals, tightly closed at the center, swing open into a lush subtle bloom. Each petal has its own shade and that makes for an incredibly smooth color transition within one bud. Artificial Ranunculus flowers are available in an array of colors and sizes, browse our website for more
Soft
Real Touch Astilba
with the fluffy sprayed finish is available in stunning shades of burgundy, claret, raspberry wine, pink, champagne and white. The feathery texture of the artificial Astilba will add airiness to your bouquet.
Real Touch Allium
looks pretty with its numerous small flowers collected in dense rounded clusters at the end of 3 flexible wired stems. Artificial Allium is made of PVC (solid silicone) and has a fine texture, delicate to the touch. It will be a great addition to your bouquet. Faux Allium is available in an array of beautiful colors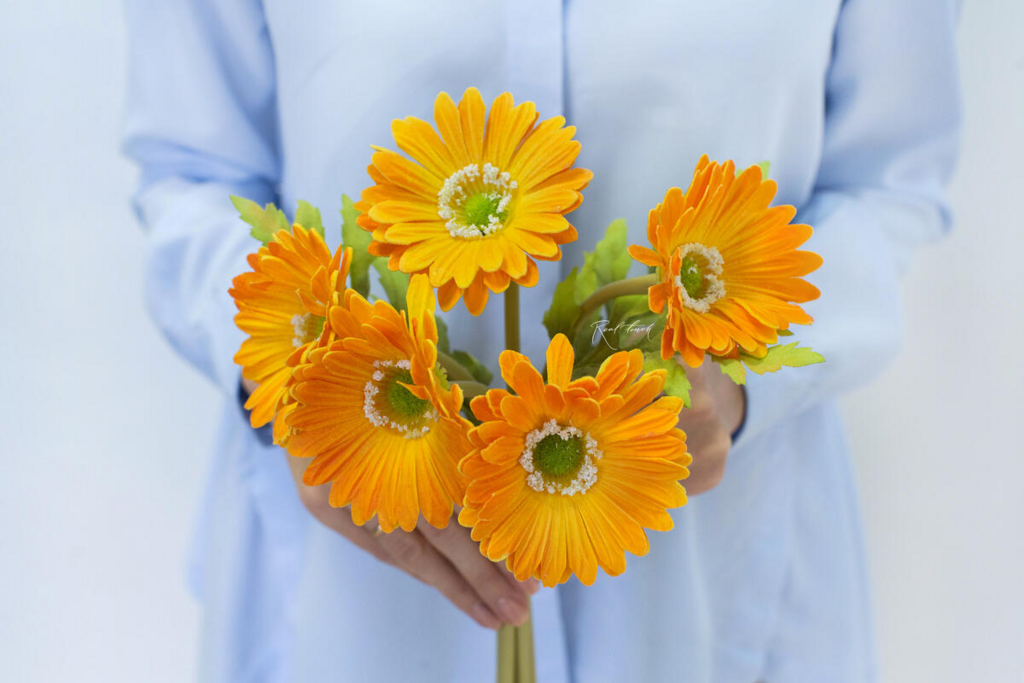 Amazing Real Touch Gerberas
come in bouquets of 5 flowers that are made of PU and look incredibly natural. Artificial Gerberas are available in orange, pink and white.
 There is nothing better for exotic fall bouquets than
Real Touch Cymbidium
orchid in peach or rich wine colors. The petals of the artificial Cymbidium orchid are made with the use of 3D printing technology and are highly detailed and realistic.
 Eye-catching
Real Touch Banksia
stands out for its bright orange, fuchsia and violet colors and unusual texture. Its high-quality thin petals, like tendrils, are quite soft, but at the same time, they keep their shape perfectly.
 Gorgeous
Real Touch Hydrangea
can hardly be distinguished from a real flower. Premium quality inflorescences are made of silicone and have a natural look and feel. Artificial Hydrangeas in peach, coral or pink/purple will blend perfectly in your fall flower arrangements.
 Large inflorescence of
Real Touch Amaryllis
will be a bright accent of your DIY fall flower arrangement. Artificial Amaryllises look stunning both on their own and together with other flowers and plants. We have a wide range of faux Amaryllises in different colors and sizes.
 Graceful
Real Touch Calla
lilies in sophisticated shades of deep violet, red, ruby and yellow are perfect for stylish DIY bouquets. Top-quality artificial calla lilies are made of durable polymer material so their beauty will never fade. A full collection of faux calla lilies
can be found on our website
 Life-like
Real Touch Roses
are the most popular choice for decoration. Versatile artificial roses in rich red hues or vibrant yellow look especially stunning and will complement any autumn flower arrangement.
What is your favorite fall flower?


In our next post, we will share with you our list of the best Real Touch plants and berries for your fall decorations.