We are often asked, "What can I use instead of fake plants?"


If you are looking for something special to freshen up your floral arrangement and add a pop of color to it, Real Touch berries are the best solution.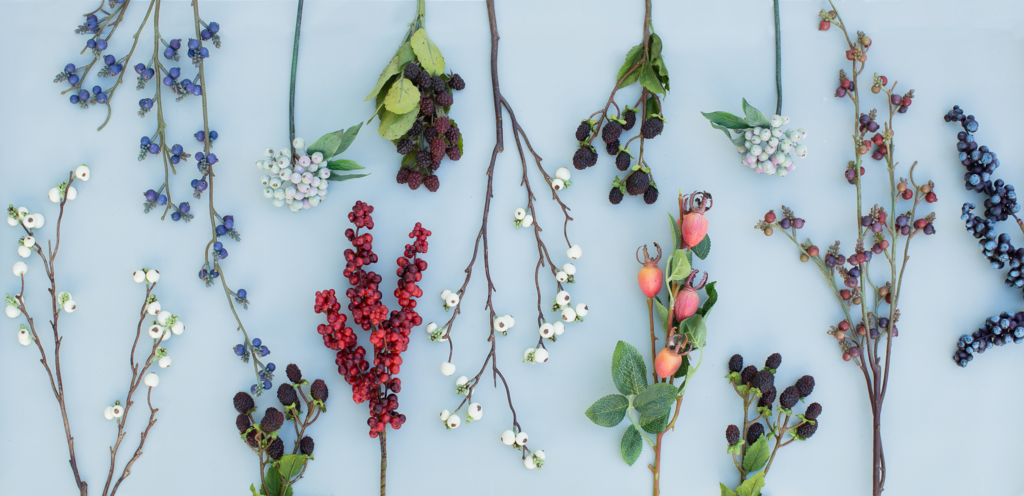 Artificial berries are used to give bouquets and floral centerpieces the desired accent, texture and dimension. Adding even 1 faux berry branch to an arrangement makes it unique, stylish and appealing at any time of the year.


Real Touch has a wide range of different kinds of artificial berries styled as single stems and bunches. They are perfect to use in vertical arrangements and sprawling bouquets, setting the desired height and volume.


For classic wedding bouquets, as well as small floral arrangements, wreaths, boutonnieres and other mini decor pieces, we recommend dividing berry sprays and bunches into smaller stems. If necessary, you can lengthen them using tape and wire. This method will allow you to significantly save material and easily arrange the berries.


The vibrant color of fake berries gives floral arrangements a juicy look, festive mood and a sense of joy. In their work, florists often take into account the season:
 in summer floristry you can find blackberries, strawberries, raspberries, currants.
 it is a common fall floristry trend that the bouquet must contain the attributes of the fall - fruits, vegetables, berries. Preference is given to bright yellow or orange-red fruits - hawthorn, hypericum, rosehip, that look great in an autumn centerpiece or a bridal bouquet.
 dried twigs are added to spring bouquets to contrast with delicate flowers. If you plan to use berries, then they should be elegant and subtle, for example, white or green, not yet ripe, with a whitish coating.
  during the holiday season, red berries are incredibly popular, but white and blue berries are also worthy of attention. Plants with bright berry accents look amazing in Christmas bouquets and arrangements. If you wish, you can snow the berries with a special spray or sprinkle them with artificial snow, so that they look especially impressive.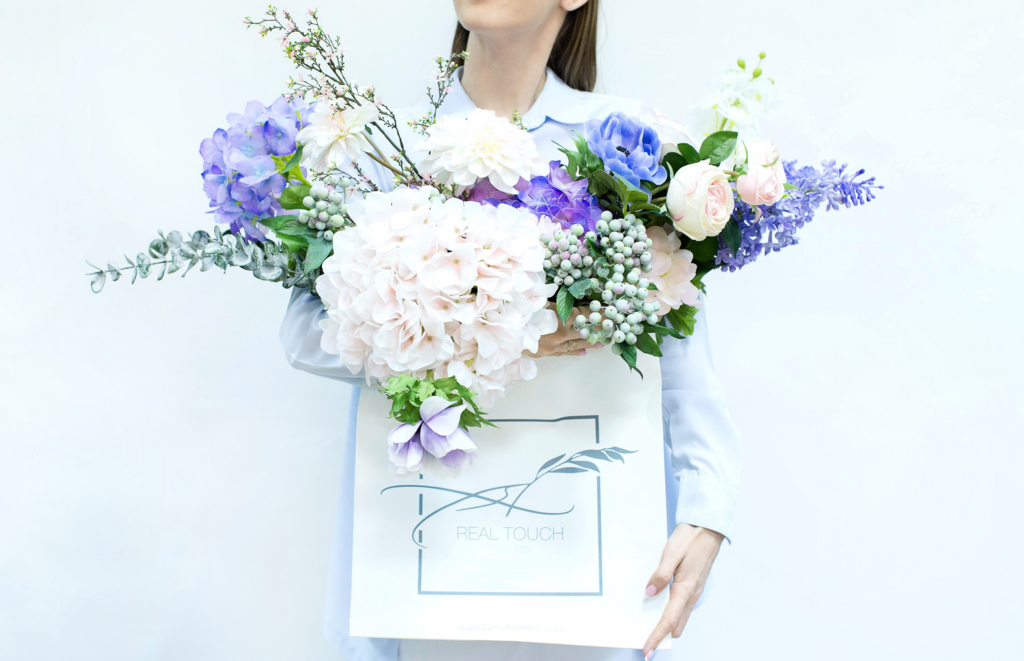 High-quality Real Touch products can be used all year round!


Real Touch fruits and berries are so realistic and colorful that they set the tone of the whole arrangement. Branches with large fruits or thorns are especially eye-catching, for example, branches with fake apples, plums and even rosehips.
It's time to get some berries!