Trailing greenery occupies a special place in the range of indoor plants, being an irreplaceable interior decor element. We know that living plants are quite demanding to take care of, and therefore, we suggest that you buy artificial hanging plants at Real Touch.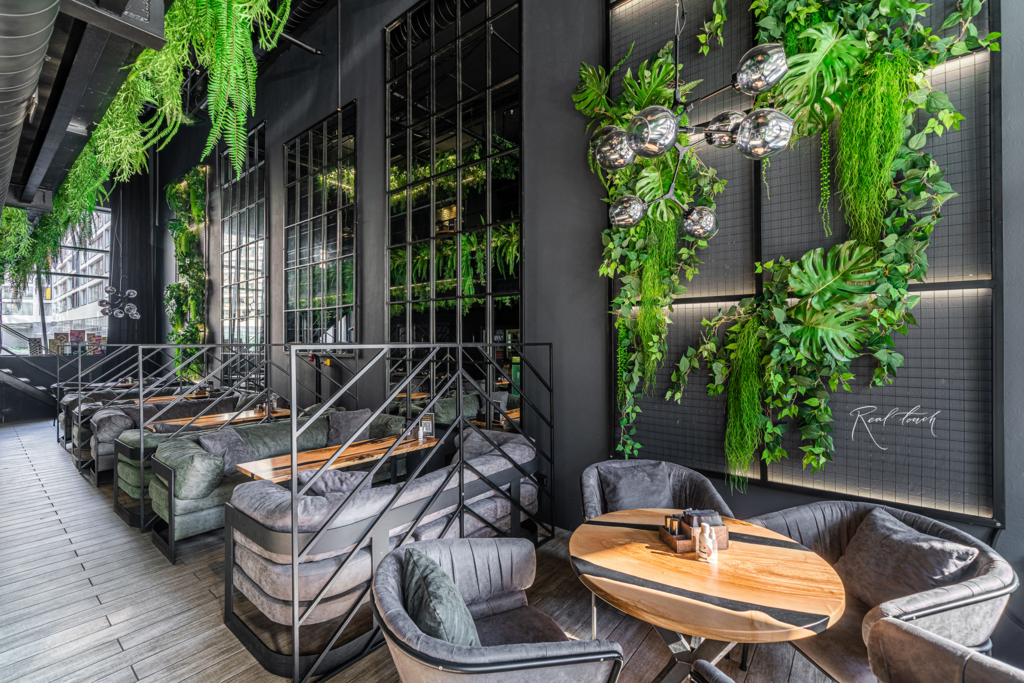 Faux vines are very popular among florists and designers who use them to create incredible installations of various scales. These can be suspended structures, original wall arrangements, or vertical gardens. Maintenance-free fake vines are ideal for decorating residential and commercial spaces, offices, restaurants, and for creating photo zones and cascading bouquets. It is easy to work with Real Touch climbing plants since the flexible wired stems make it easy to fix them on different surfaces, create the right volume and shape, and indicate the movement of plant growth.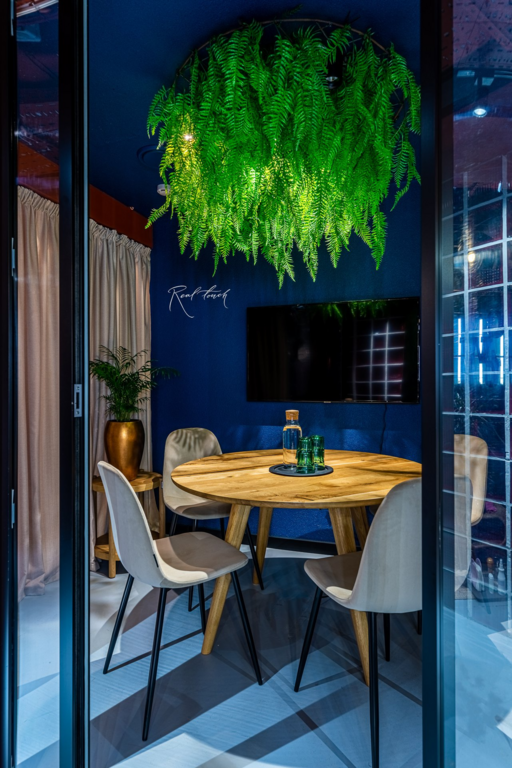 Here are our top 10 high-quality Real Touch hanging plants


Real Touch Pothos is a stunner! This premium quality faux bush looks absolutely luxurious with its vibrant realistic foliage made of waterproof polymer fiber with 3D printing,  which gives it a unique pattern and natural touch.


Real Touch Big Ivy is a very popular houseplant with its lush trailing leaves of an unusual shape. A truly versatile plant that is perfect for decorating balconies, verandas, terraces, displays, etc.


The amazing Nephrolepis Exaltata is more commonly known as Boston fern. Real Touch Boston fern has incredibly realistic, hanging green feathery leaves reaching up to 115 cm (3.8ft) in length. Use several fake fern bunches together to make it look especially lush and magnificent.


An exotic artificial trailing Staghorn fern amazes with its unusual look. This eye-catching peculiar-shaped plant can be used as an accent piece in interior decoration. At Real Touch, you can buy high-quality fake Staghorn fern in three colors.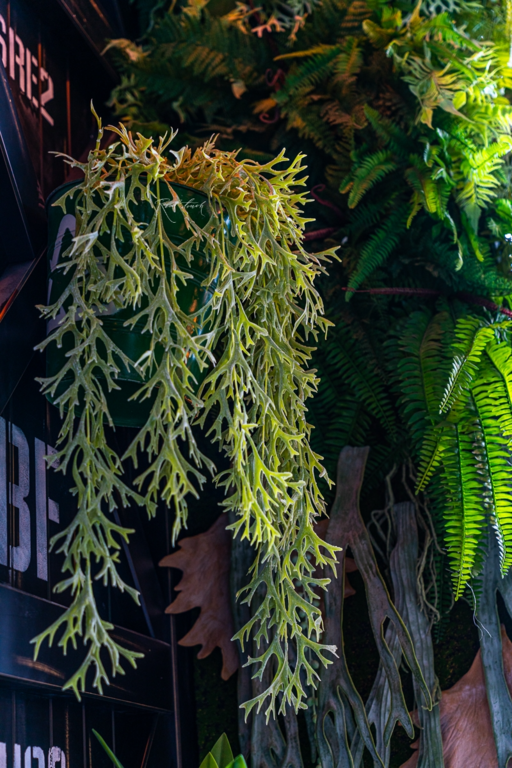 The faux Pellaea or Button fern is a frequent choice for vertical gardening. This wonderful fake trailing plant has small round leaves, densely strung on thin stems. Faux Button fern climbing plant is available in dusty green and green/red colors.


Real Touch Asparagus Cirrus is a beautiful ornamental houseplant with thin hanging stems. Our Asparagus appeals to all tastes with its volume, airiness and interesting texture. You can buy fake Asparagus Cirrus in green, white or silver colors.


Real Touch Rhipsalis bush will add a tropical touch to your interior design. This artificial trailing greenery looks good in hanging baskets, on shelves or window sills. Real Touch Rhipsalis can be found in three colors.


Real Touch Portulacaria is a popular greenery because of its unique texture. This trailing plant will complement any interior, it looks great on its own and together with other greenery and flowers.


Artificial Sorbaria bush looks fantastic with its long lush foliage in the fall color palette. This faux fern-like shrub is also available in vibrant green color.


Our top-quality artificial hanging Clover is made of silicone that gives it a natural look and feel. This fake Clover trailing plant seamlessly fits into any space.
Browse through our website for more of the high-quality artificial greenery collection.