These questions pop up in our minds every year but you do not have to think about them anymore because Real Touch is the answer!
Real Touch has a wonderful collection
of life-like artificial pine wreaths, faux juniper and pine branches, and fake pine garlands for your fantastic Christmas decorations.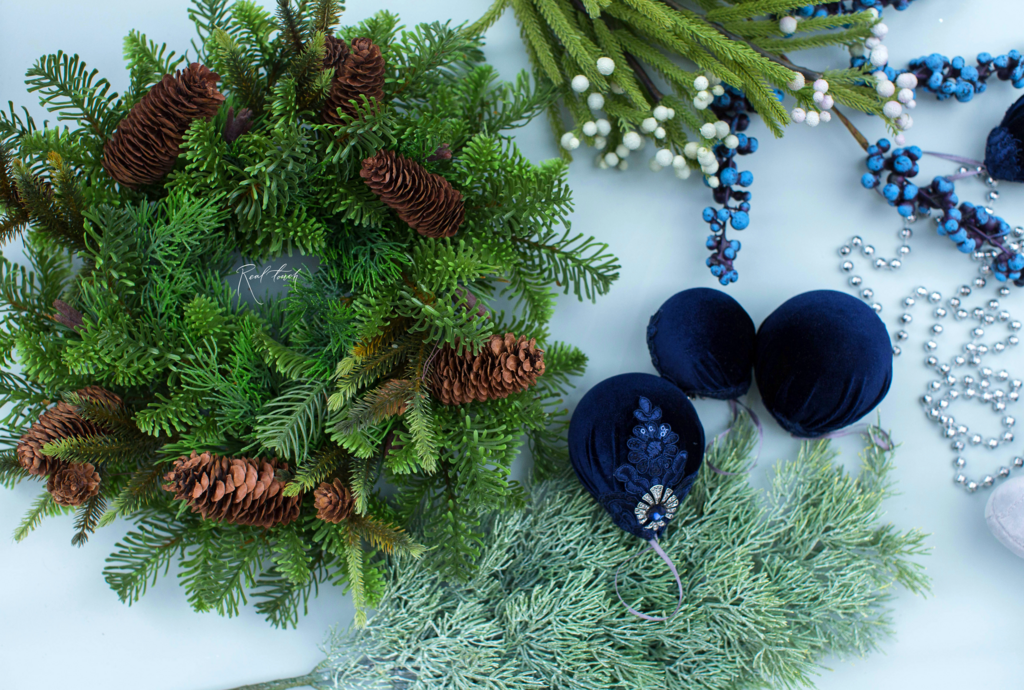 We are extremely scrupulous about the selection of our products. Our Christmas collection is made entirely of injection-molded pine needles, silicone thuja and juniper needles, the quality of which will meet the requirements of the most sophisticated customers. The molded polymer needles look incredibly realistic and feel natural.


Decorate Real Touch wreath with artificial flowers, berries, and Christmas ornaments to make it truly unique and special.


Long faux Christmas garlands are perfect for draping stair railings and tables. They can also be used to create DIY candle centerpieces or to decorate your mirror, chandelier, doorway, or mantelpiece.


As opposed to the natural decor pieces, spectacular artificial pine garlands, faux juniper and pine branches are easy to arrange together and there will be no mess left after them. Durable Real Touch pine needles do not crumble, do not dry out, and will last for many years ahead.


Create a cozy atmosphere of joy and excitement with beautiful Real Touch pine wreaths and branches, bright garlands, an elegant Christmas tree, fairy lights, candles, mulled wine, and nice music.


Please note that the best time to place an order for artificial pine products is May-June.


Browse through our website for our full collection of artificial flowers, plants and trees.